Aeroplan is Canada's premier coalition loyalty program. Aeroplan's millions of members earn Aeroplan Miles with its growing network of over 75 world-class partners, representing more than 150 brands in the financial, retail, and travel sectors.
There are more than 5 million active Aeroplan members.
The mission of the Ministère de l'Agriculture, des Pêcheries et de l'Alimentation is to foster the prosperity of the agri-food sector and to oversee food quality with a view to sustainable development.
Recognized for its expertise, the Department supports entrepreneurs and is attuned to the expectations of consumers and citizens. By making it easier for consumers and food producers to meet each other, it brings the various food stakeholders together and encourages locavorism while giving the know-how of Quebecers' visibility. Québec products are a guarantee of flavour, quality and respect for the environment, from farm to fork.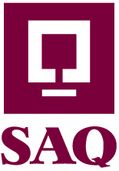 Always at the centre of the pleasures of the table, the SAQ is committed to encouraging the discovery of new products and sharing its wine and spirits expertise. It prides itself on providing access to 13,200 products from 77 countries in its network of 400 stores and 440 agency stores.
Beyond its business activities, the SAQ annually supports some 400 organizations and events across Quebec through its donation and sponsorship program. The value of its contributions totalled $6.5 million in fiscal 2016-2017.
Swiss International Air Lines (SWISS) serves 102 destinations in 43 countries all over the world from its Zurich hub and the further Swiss international airports of Basel and Geneva. As the airline of Switzerland, SWISS is a byword for traditional Swiss values. True to its roots, the company is dedicated to providing the highest possible quality in all its products and services. With its manageable medium size, SWISS is also optimally equipped to remain as close as possible to its customers and meet their individual needs.
SWISS is committed on various fronts to the careful and sustainable use of natural resources, and regards a responsible attitude to the environment as an integral part of its corporate culture. As part of the Lufthansa Group and a member of Star Alliance, SWISS remains true to its mission of providing quality air services that link Switzerland with Europe and the world.

Fueled by over 170 years of cocoa and chocolate expertise across the world, Cacao Barry® innovates and supports both farmers' and Chefs' needs. Cacao Barry® brings great cocoa from remarkable places to celebrate the diversity of flavours and origins to truly unlock its sensorial richness.
Supported by our complete palette, ranging from cocoa, chocolate couvertures, origin chocolates to exclusive plantations, and customized chocolate recipes by Or Noir™, together with our global network of Ambassadors and Chocolate Academy™ Centers, it is our mission to support Chefs in their daily challenge to delight customers with unique chocolate flavours and creative pairings in signature dishes.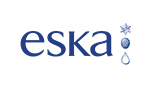 ESKA Natural Spring Water is drawn from our source located in St-Mathieu-d'Harricana in Northern Québec. ESKA water is naturally pure and shaped by the glacial rocks of a unique natural filtration system, an esker. Snow and rain trickle down into the esker and go through layers of rock, sand, and gravel for 15 years. ESKA water emerges naturally pure, nothing needs to be added or taken away.
Taste the purity of ESKA Natural Spring Water! Still or carbonated, flavoured or not, ESKA water will satisfy all your desires!
Since 1938, the Association des restaurateurs du Québec (ARQ) has been committed to the economic and professional development of Quebec's restaurant managers. The ARQ is a non-profit organization with more than 5,500 members, half of which have businesses in the greater Montreal area. It provides training, government representation, insurance, information, and access to discounts (mainly through the largest purchasing collective in Quebec, the Privilege Plu$ Purchasing Program).
The ARQ's top priorities include: ensuring that the restaurant industry's role in the growth of Québec's economy, tourism industry and bio-food industry is recognized; ensuring that the industry benefits from appropriate operating conditions, especially with respect to taxation, regulation and the consumer's purchasing power; rallying the industry to create a decent workforce in terms of both quantity and quality.
BECOME A PARTNER
Tourisme Montréal is responsible for leading the regional effort to promote our hospitality industry by positioning Montréal as a premier destination for business and leisure travel. It steers Montréal's tourism market development to keep pace with constantly evolving economic realities. 
MTLàTABLE was initiated by Tourisme Montréal to make local gastronomy more accessible and create a celebration based on culinary pleasures and dining out. It gives Montrealers and tourists the chance to discover Montréal's rich gastronomic scene and savour the creativity of our world-renowned chefs. This annual event generates significant economic spin-offs and press coverage. 
MTLàTABLE has been made possible thanks to the generous support of its partners and sponsors who benefit from many personalized activation opportunities. The event reaches hundreds of thousands of consumers thanks to our media campaign and a wide range of marketing activation opportunities. If you are interested in becoming an event partner, you can choose a wide range of options. Each contract will be tailored to your needs and objectives. 
Contact : mtlatable@mtl.org